Indie Rupp

Agent

in Saint Petersburg, FL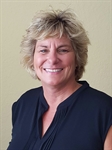 Expertise Types
Probate, Relocation, Residential, Residential Investment, Single Family Homes, Townhomes
For over 25 years, I have been actively involved in transaction sales, from salesperson to sales manager, internet sales manager to finance manager, business owner and also proudly as a Realtor with Next Home Gulf to Bay.
Honesty and integrity are the foundations of my life and have always been the roots of my career and success. I enjoy being part of a team working with buyers and sellers to achieve their goals. I listen carefully to every person's needs and wants and use every resource I can to achieve a successful result.
I am also a Certified Probate Real Estate Specialist. If you or someone you know is going through Probate and has Real Property, I can help.
Please allow me the opportunity to help you find that perfect place to call "Home". If you have the slightest inclination of selling your home, let's talk.